Winter 2021 Thurs Waveland Late Night Bowling (6 weeks)
| | |
| --- | --- |
| Gender | ANY |
| Division | Handicap Scoring |
| Format | 4 v 4 |
| Neighborhood | Other |
CLICK HERE for the CSSC Covid - 19 Safety Measure and Procedures: Guidelines for Safe Play

We take the safety of our participants and staff seriously. Please click here to complete Daily Attestations on the day of each of your league games.
LEAGUE DETAILS

4 v 4 Late Night Bowling (9-11:30pm)

6 Weeks Guaranteed: Each week each team bowls 3 games; Season is 5 weeks long with final (sixth) week being a position week.
Team Jerseys Provided at Your First Game


Pre-Bundled Set: 1S, 2M, 2L, 2XL (no exchanges)

Bowling League Administration Including Online Schedule and Standings
Bowling League Equipment - shoes and balls are provided with entry.
On site league management staff
Post-Game Specials at Sponsor Bar
Championship Shirts for Bowling League Winners
There is no requirement to purchase food or drink from Waveland Bowl participate in this league, but if you do, you can enjoy specials from our Sponsors: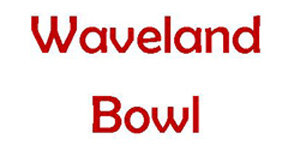 $5 Corona Light Drafts
$19 Corona Light Pitchers
$5.50 Jim Beam Cocktails
$5.50 Maker's Mark


(outside food and drink are not allowed)
ADDITIONAL NOTES

Captains, reserve your team spot for $100 down. You have 14 days to pay the balance.

Players, if you are on a team in this bowling league, but not showing up on the roster, click Join Existing Team. Only request to join a team you are sure you belong to. Your captain will receive a notification when you request to join the team, and when they accept your registration, you will receive a confirmation email.
Connect with other players or teams to form a full roster by using our Bowling Facebook Group.
Updated: 2021-01-21 17:00:02